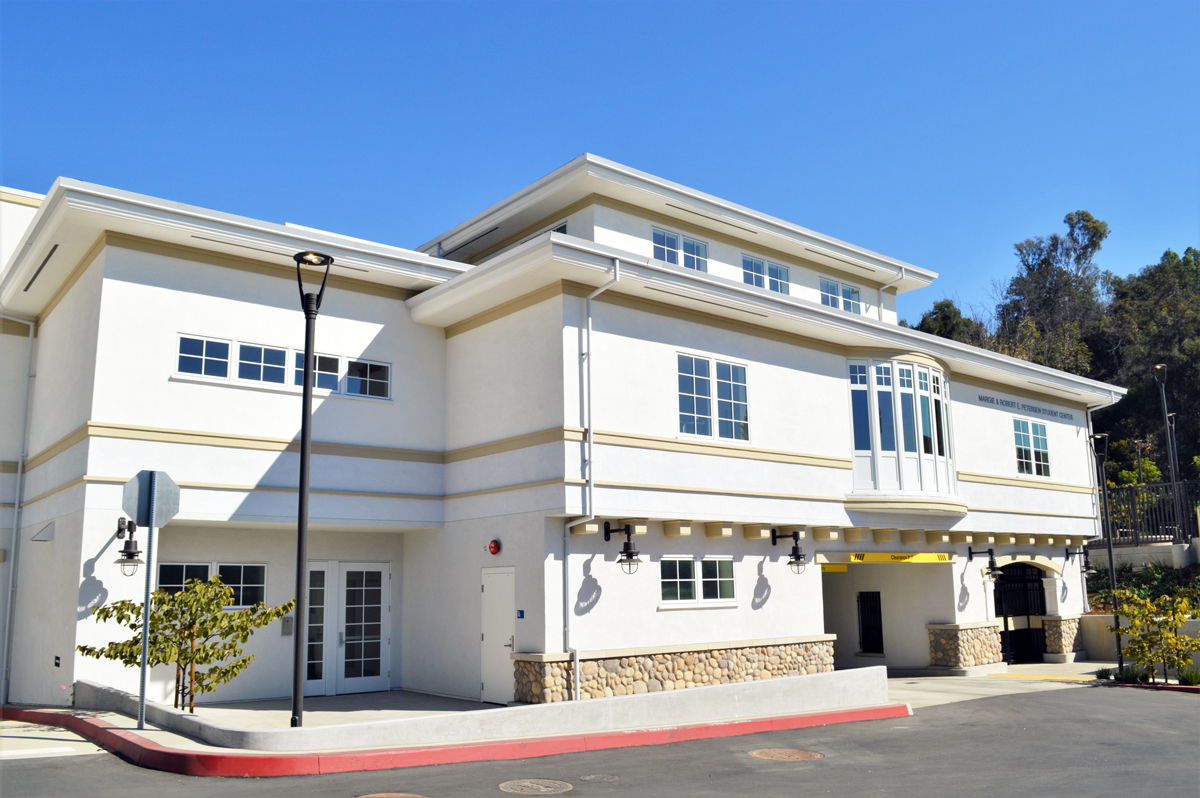 Lots of exciting things are happening at Hillsides including the completion of our new Margie & Robert E. Petersen Student Center. This 34,000-square-foot building contains a state-of-the-art kitchen and dining commons, art studio, music room, a gym, and several all-purpose rooms. It is the centerpiece of an $18.2 million improvement project on our main campus in Pasadena that also includes a new pool, playing fields, and basketball courts.
In other news, we continue to expand our reach. We currently serve over 17,000 children and families throughout Southern California, with offices from Pomona to Palmdale. We are able to provide a wide range of programs to children in foster care, youth transitioning from foster care to adulthood, families in crisis or in need of mental health services, and children requiring individualized and specialized education.
Hillsides has been part of the community for 106 years and because of supporters like you, we plan on helping children and families for a long time to come.
DONATE NOW
We like to invite you to join us and be a part of our mission, to heal children and young adults, strengthen families, and transform communities through quality comprehensive services and advocacy. Donate now!
ATTEND AN EVENT
We host a variety of events all year round, including our upcoming Annual Gala "The Roaring 2020's", to be held on Saturday, February 29, 2020 at The Langham Huntington, Pasadena, CA. For more information on how to be a sponsor, purchase event tickets, or support this fundraiser please click here.
START A FACEBOOK FUNDRAISER
You can raise money for Hillsides by starting your own Facebook Fundraiser. Celebrate your birthday, anniversary, or any special occasion by asking your friends and family to help Hillsides help children, youth and families, heal, grow and thrive. To get started click here and select Hillsides as your non-profit of choice.
LEAVE A LEGACY
Many of our supporters like to designate a charity in their will. A legacy gift like this to Hillsides will have a tremendous impact on our ability to help children, youth and families for years to come. If you would like more information on how to include Hillsides in your will and joining our Circle of Excellence Legacy Society, please contact Jackie Broxton at (323) 543-2800, extension 12230 or at jbroxton@hillsides.org.
Learn more about legacy giving, how to designate Hillsides as a beneficiary, and get some sample language for your will.
If you leave Hillsides a gift in your will, please use our legal name and Federal Tax ID.
Legal Name:
Hillsides


Address:

815 Colorado Boulevard, Suite 300, Los Angeles, CA 90041


Federal Tax ID:

95-1644002
Donate via Credit Card or eCheck
FAQ
Is my donation and credit card info secure?
Yes, the security and confidentiality of your information is our highest priority. We will not sell, trade or share your personal information with anyone else, nor send donor mailings on behalf of other organizations, and we will only share personal information if you have given us specific permission to do so.
Is my donation tax deductible?
Yes, we are a 501(c)(3) public charity recognized by the IRS. Your donation is tax-deductible to the fullest extent permissible by law.
How do I know that my donation was made successfully?
You will receive an emailed receipt immediately after your donation is submitted and your credit card is processed. Your donation will also show up on your bank or card statement within 1-3 business days.
Do I get a receipt?
Yes, a receipt is sent to your email inbox once your donation is processed. Please be sure to keep a copy of your receipt for tax purposes. If you select a recurring donation, you will be sent an individual receipt each period when your donation is processed.
Is my donation private?
We will not share or sell a donor's personal information with anyone else, nor send donor mailings on behalf of other organizations.