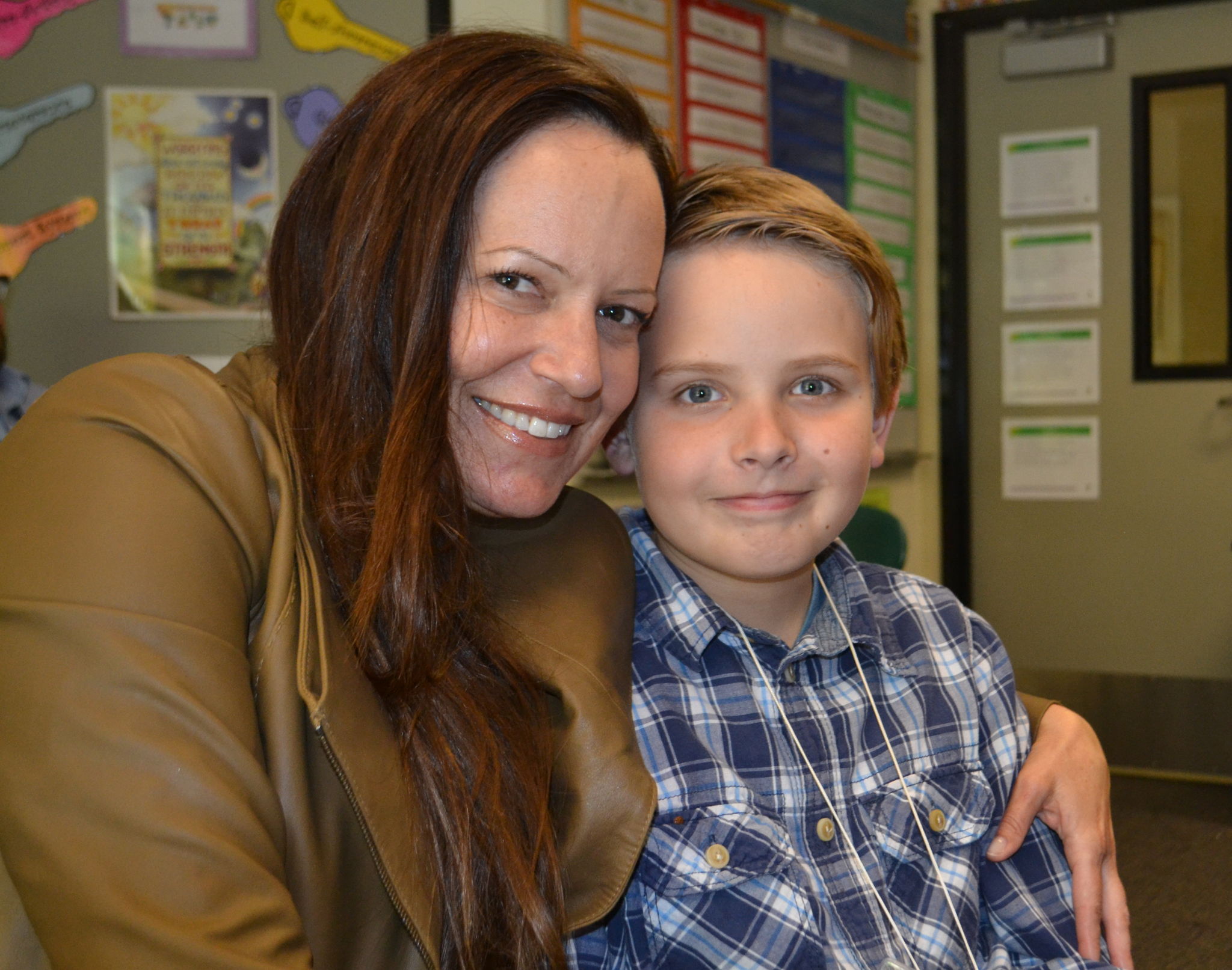 Hillsides is committed to offering the 13,000 children, youth and families we serve safety, well-being and permanency. What is our secret ingredient for success? What is that special something that can make a real difference in a child's life?
You.
For example, our school, Hillsides Education Center, is dedicated to addressing the needs of children who have been unsuccessful in school. Children often arrive there unable to read or complete basic grade level math.
While students benefit tremendously from our dedicated and highly trained staff, we couldn't do it without you. It's the donors, organizations, supporters and volunteers in our community who supply essential missing ingredients, such as enrichment activities, tutoring, and school supplies.
Throughout our other programs, we also rely on partnerships to make a difference. Whether we're helping a child in foster care find a safe and secure place to live, providing youth formerly in foster care with housing and life skills to become successful adults, or giving families mental health support and other crucial resources, we rely on your support.
We need you when a little girl in foster care lacks a jacket to warm her or a stuffed animal to comfort her. We need you when a homeless teen doesn't have a place to live or the resources for job training. We need you when families, torn apart by poverty, can't afford to put food on their tables. We need you when students don't have the money for notebooks or backpacks. Our ability to weave resources and therapeutic care changes the outcome for children, youth and families.
We hope you will partner with Hillsides today. Please be part of our recipe for restoring hope and creating success with your gift of $50, $100, $250, $500 or more.
Sincerely,

Joseph M. Costa
Hillsides President and Chief Executive Officer
Is my donation and credit card info secure?
Yes, the security and confidentiality of your information is our highest priority. We will not sell, trade or share your personal information with anyone else, nor send donor mailings on behalf of other organizations, and we will only share personal information if you have given us specific permission to do so.
Is my donation tax deductible?
Yes, we are a 501(c)(3) public charity recognized by the IRS. Your donation is tax-deductible to the fullest extent permissible by law.
How do I know that my donation was made successfully?
You will receive an emailed receipt immediately after your donation is submitted and your credit card is processed. Your donation will also show up on your bank or card statement within 1-3 business days.
Do I get a receipt?
Yes, a receipt is sent to your email inbox once your donation is processed. Please be sure to keep a copy of your receipt for tax purposes. If you select a recurring donation, you will be sent an individual receipt each period when your donation is processed.
Is my donation private?
We will not share or sell a donor's personal information with anyone else, nor send donor mailings on behalf of other organizations.